The Rome Business School (RBS) recently hosted its Executive International Days from 1-3 March 2023 in Rome, Italy. The event brought together professionals from all over the world for three days of networking, learning, and exploring new opportunities.
Our colleagues Mia and Iva from SSBM Geneva had the opportunity to attend the event and had an amazing experience. They had the chance to meet amazing people and explore exciting business opportunities. The event covered many compelling and innovative topics related to business, innovation, tourism, and more, and they learned so much from the insightful speakers and engaging discussions.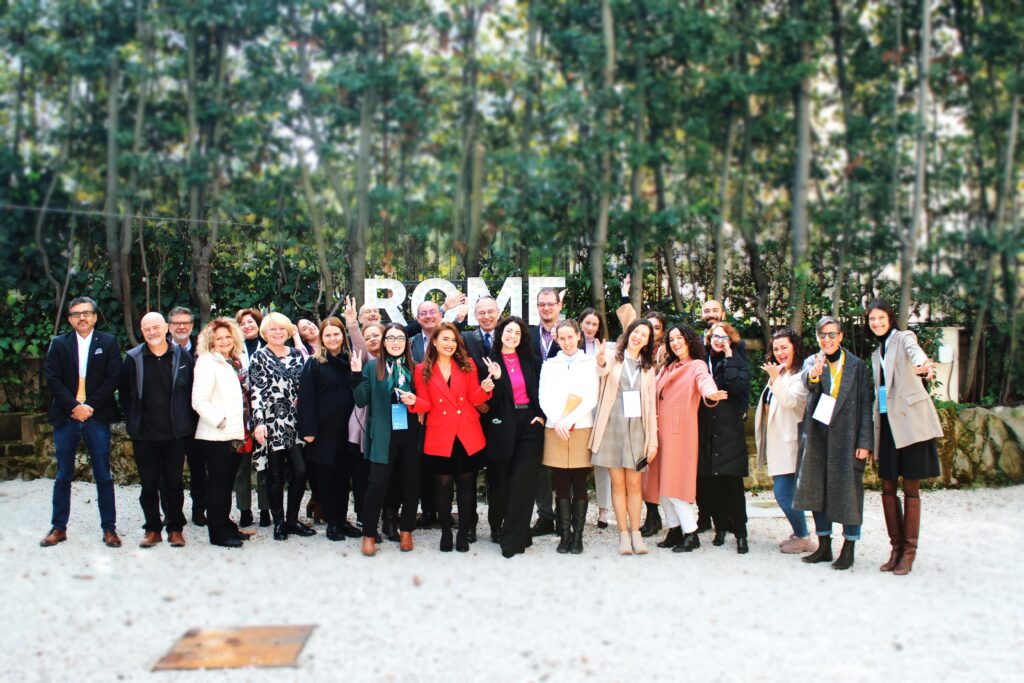 One of the keynote speakers that stood out to them was a representative from Microsoft who shared their insights into the future of technology and its impact on business. The speaker discussed how innovation is driving change across industries, and how businesses can adapt to stay ahead of the curve. Mia and Iva found this talk to be incredibly inspiring and thought-provoking, and they left with a new perspective on the role of technology in the business world.
In addition to the keynote speakers, the event also featured interactive workshops, panel discussions, and networking sessions. One of the panel discussions that caught their attention was focused on the future of tourism. The panelists discussed the challenges and opportunities facing the tourism industry and shared their insights into how businesses can leverage innovation to create new and unique experiences for visitors.
Overall, the Executive International Days hosted by Rome Business School were a huge success. The event provided a platform for professionals to come together, to learn from each other, and to explore new opportunities. Mia and Iva found the event to be incredibly valuable, and were impressed by the quality of the discussions and the diversity of the attendees. They are grateful for the chance to attend this amazing event and are excited to see what opportunities it will bring in the future.